ATTENTION GENERAL CONTRACTORS
Home Repair Programs
Blackstone Valley Community Action Program, Inc. (BVCAP) is pre-qualifying general contractors to bid on the Agency's  Central Falls  Home Repair Program projects. General contractors certified by the State of Rhode Island, and having a valid Lead Renovators license, contractors' liability insurance and workers compensation  insurance are invited to submit an application to be put on the pre- qualification  list to participate in BVCAP's Central Falls Home Repair Program.
Contractors click here for application: Contractor Application CF Edits
Applications are also available at BVCAP main Reception at 32 Goff Ave. Pawtucket, RI. 02860 Mon- Fri. 9am- 3pm.
For further information, contact Ed Fisk at 401-723-4520 X235 or email efisk@bvcap.org
Housing Construction
Since 1994 BVCAP has been actively involved in the development of affordable housing for both home buyers and tenants. Development projects have been concentrated in Pawtucket, with over 20 units (primarily home ownership) developed to date.
For more information call 401-723-4520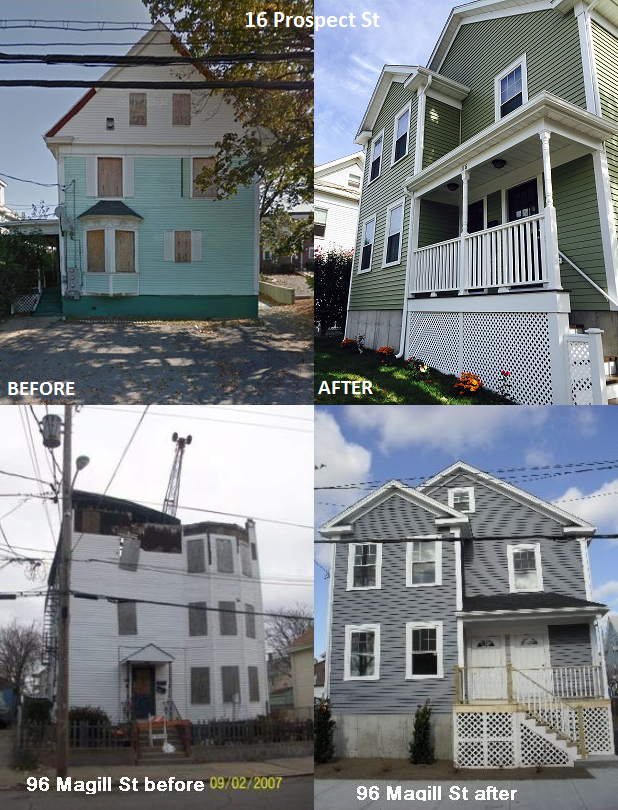 Fair Housing Advocacy

BVCAP's Housing Advocate provides counseling and referrals to clients regarding allegations of housing discrimination and violations of the Rhode Island Landlord – Tenant Act.  In addition, the Advocate conducts educational workshops for community groups to inform residents of rights and responsibilities under the law.
Contact: Milly Ramos
mramos@bvcap.org
401-723-4520 ext262
LeadSafe Homes Program
Available to homeowners and tenants with young children or those who are planning to renovate or remodel their homes, our LeadSafe Homes initiative can help eliminate the dangers of lead in your home. A case manager can assist homeowners in obtaining a Certificate of Conformance, Lead Safe Certificate, and funding to make their homes lead safe.
Documents needed to apply:
Single & Multi-Family Appplication 2017
Tenant Information Request Form 2017
If you want to find out more about this program or if you are interested in applying please contact the Lead Safe Homes Manager, Crystal Morel: (401) 475-5023
Lead Poisoning Case Management
The BVCAP Lead Center provides non-medical case management to families with lead-poisoned children, assisting the families with tools, resources and education needed to reduce the child's Blood Lead Level to a medically acceptable level. A case manager is also available to help a homeowner apply for the RI Housing LeadSafe Homes Program.