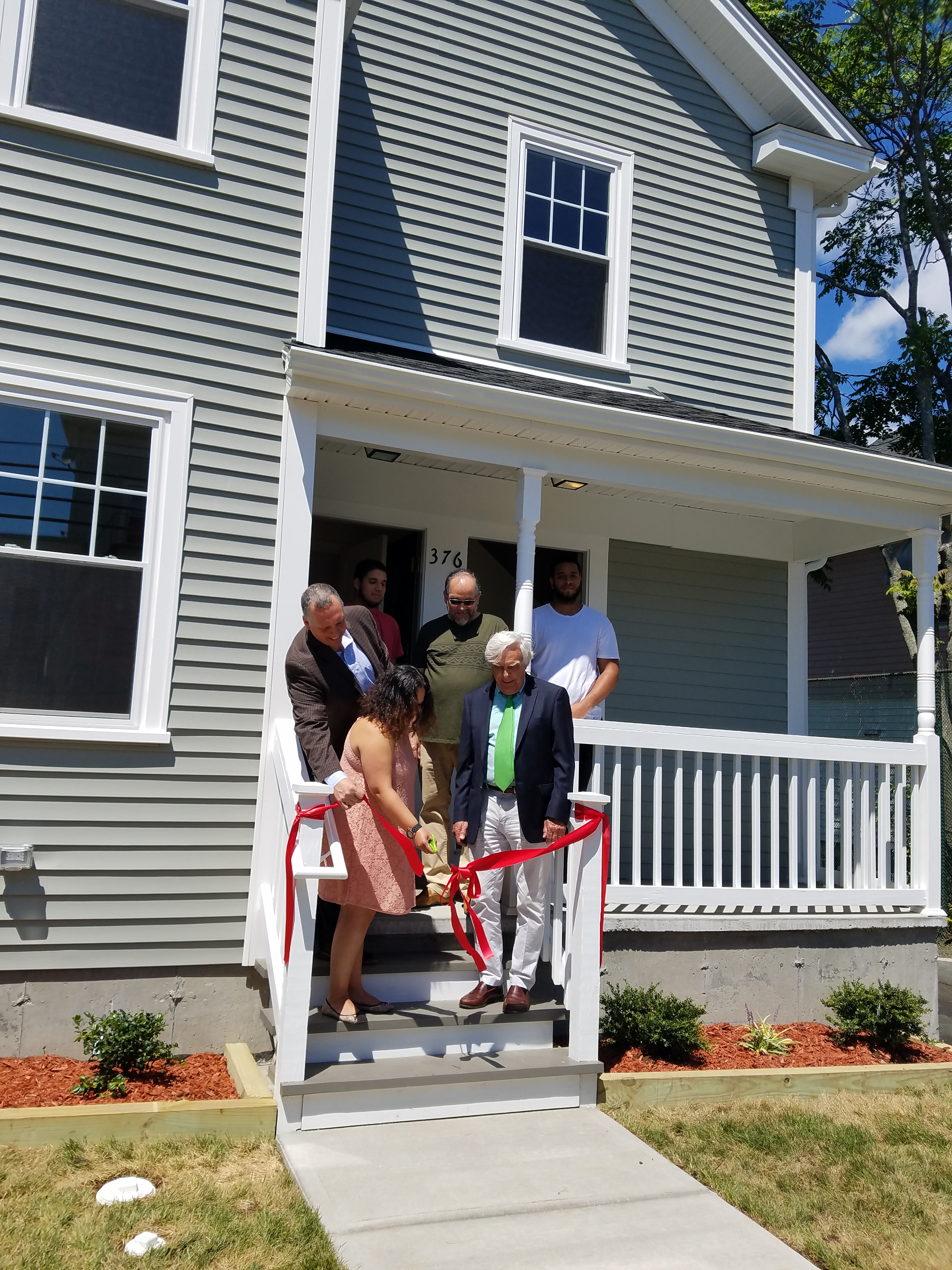 Pawtucket, Rhode Island: The Blackstone Valley Community Action Program (BVCAP) handed over the keys to its newest affordable housing property on Lonsdale Ave in Pawtucket, RI during a ribbon cutting ceremony.
On Wednesday, June 28, 2017 at 11:00AM, Mayor Donald Grebian and BVCAP's Executive Director, Vincent Ceglie, honored the first time homebuyer at the ceremony. Guests had an opportunity to tour the property.
BVCAP, in partnership with the city of Pawtucket, has been actively involved in the development of affordable housing for both homebuyers and tenants since 1994. Housing construction has been concentrated in Pawtucket, with over 20 units, primarily home ownership, developed to date. BVCAP's affordable housing program continues to assist a number of families with their dreams of home ownership.
Read more here: https://www.pressreader.com/usa/pawtucket-times/20170630/281977492637917